AIRSTREAM TOURING COACHES
Airstream
ATLAS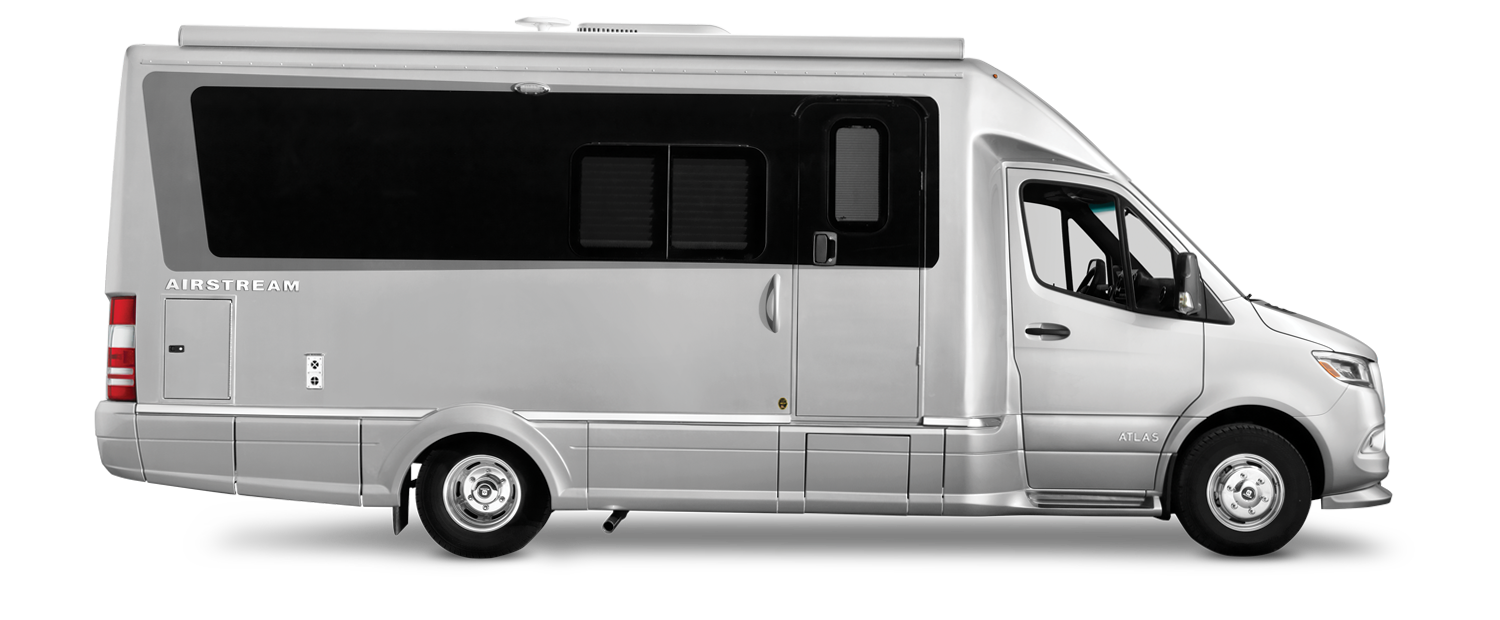 Explore The Best Of Everything
Inspired by the iconic Airstream Interstate. Developed in partnership with famed Mercedes-Benz®. The Atlas is a seamless merging of luxury and advanced performance with more than 50 best-in-class features and our most spacious floor plan. A new standard has arrived for those who believe a well-traveled life begins with the best.
Starting At:
$289,911
Airstream
INTERSTATE 24GL

Ready To Impress
For travelers in search of a versatile option for luxury travel with space and flexibility, the Interstate 24GL will have you feeling right at home. Settle in and enjoy every comfort you can think of during your time on the road. And park at your destination and relax in style, surrounded by best-in-class luxury features.
Starting At:
$233,700
Airstream
INTERSTATE 24GT

Luxurious & Comfortable
Bringing the best qualities of the classic Airstream travel trailer to the popular Interstate touring coach series, the 24GT is built with a focus on adventures for two. The first time you step inside you'll find we've thought of everything to make your trips more enjoyable. Get ready to explore the world around you in complete comfort.
Starting At:
$233,700
Airstream
INTERSTATE 24X
Adventure Favors the Bold
Designed for the open road and beyond, this fully loaded adventure van exudes Airstream quality and design with its aggressive stance, extreme comfort, abundant space, cutting-edge amenities, and Best-in-Class safety and performance. Load up, head out, and take your adventures to the next level.
Starting At:
$246,351
Airstream
TOMMY BAHAMA
®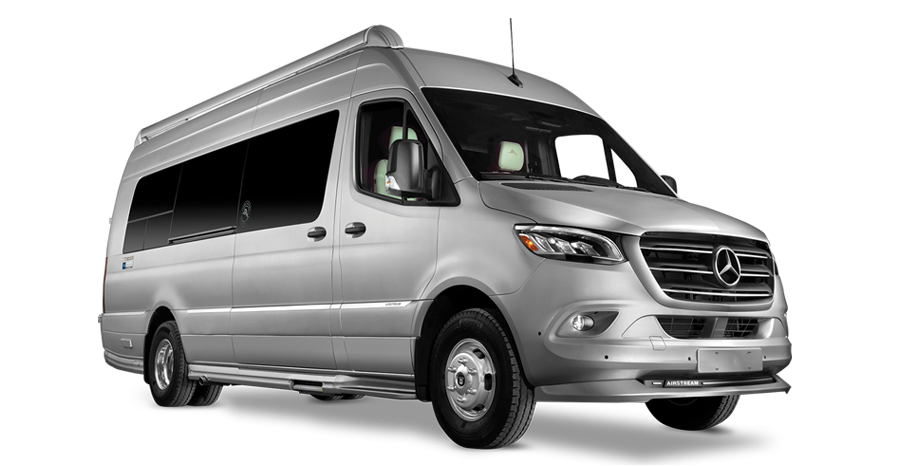 Your Beach House On The Go
Two free-spirited, iconic American brands - Airstream and Tommy Bahama® join together to create elegant Special Edition Touring Coaches. From the remote-controlled wood-shutter blinds to the luxurious UltraLeather™ seating, every detail in the Special Edition Coaches will make you feel like you're exactly where you want to be.
Starting At:
$180,698
Airstream
INTERSTATE 19

Have The Time Of Your Life
The Interstate Nineteen takes everything that makes the best-selling Interstate EXT so popular and wraps it in a smaller, nimbler 19-foot package - one that fits nicely in a standard parking spot. Every luxurious amenity, every discerning design choice, and every advanced safety feature - it's all here. And it's all ready to go when you are.
Starting At:
$200,681
Airstream
RANGELINE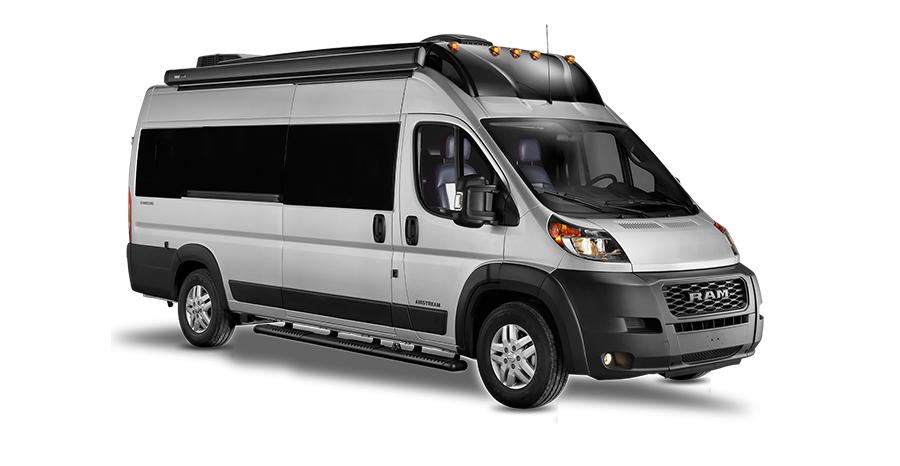 Explore Beyond
The new frontier of travel is here: Stake your claim with the Rangeline Touring Coach. Built on the RAM ProMaster ® 3500 chassis, the Class B was designed with comfort and ease of use in mind. Tailor your unique travel experience with dynamic living spaces, flexible storage, and high-performance onboard systems, this camper van is ready for it all.
Starting At:
$147,570
THE ROAD IS CALLING
Roll With the Best
®
NEW Airstream TOURING COACHES For Sale in Fort Myers, FL
Experience the finest in road travel, from Airstream + Mercedes-Benz. Iconic Airstream design and legendary German engineering come together in our Class B and Class B+ RVs built on the Mercedes Sprinter Chassis. For more than 80 years, we've offered innovative designs and road-tested reliability, building a reputation by offering the comforts of home, no matter how far you travel. Inside the cabin, you'll find every luxury you need to feel completely comfortable, and behind the wheel, you'll have every safety and performance feature you need to make traveling a true pleasure. With all-new floor plans, the new model line of touring coaches has never offered so many options for elegant, comfortable road travel. Experience your next adventure in luxurious style. With Airstream + Mercedes-Benz, find the touring coach of your dreams, and let your journey begin.
VIEW TOURING COACH INVENTORY